Multifunctional Measurement Cabinet (M2C) for Medium to Low Voltage Monitoring
Multifunctional Measurement Cabinet (M2C) is all-in-one, cost effective, standalone or system solution for monitoring the low voltage side of the electricity distribution network. M2C is based on Netico NPTM 100 smart energy sensors and Netico Hive software platform, which can be easily integrated with existing Distribution Management Systems (DMS), Billing systems and Supervisory Control and Data Acquisition (SCADA) applications.
The M2C unit is used to monitor and control one, or up to eight three-phase low voltage measurement points (more measurement points can be supported through the project specific engineering). M2C uses external current measurement transformers and directly measures the voltage on the output feeders of a medium to low voltage transformer. It has surge protected redundant three-phase power supply and backup battery for prolonged autonomy. By default, it is equipped with Ethernet, RS485, WIFI and GPRS/3G/4G communication interfaces for easy integration. M2C supports a rich set of measured electrical and power quality parameters, large local historical data storage (within the devices in the cabinet), advanced integrated web server GUI and embedded rule engine for local automation and remote alarm generation.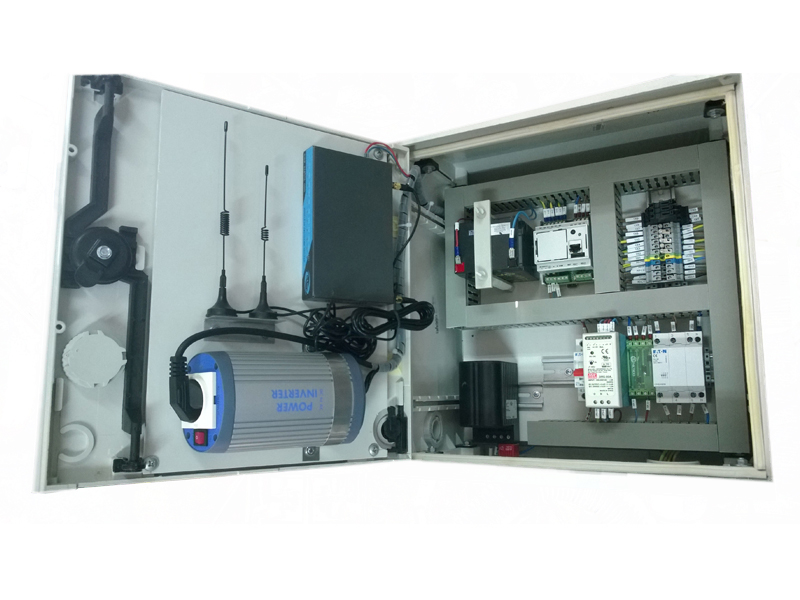 Coupled with Netico Hive platform, which brings aggregated data historian across multiple substations, analytics, and dashboard type visualisation, a set of M2C cabinets make up an end-to-end Medium to Low Voltage Monitoring solution, with complete hardware and software integration. Netico Hive provides additional APIs and functionality for integration into existing software infrastructure (billing systems, SCADA, etc.).
M2C is installed at medium to low voltage power grid transformer substations at the low voltage bus-bars or/and feeders, factory supply nodes, industrial consumer sites, renewable energy exchange points, smart buildings, etc.
Applications
• Monitoring and analysis of energy consumption, distribution or production • Monitoring and analysis of power quality • Power grid load profiling and management • Detection and localization of technical and commercial electric energy losses • Automation, real-time monitoring, remote control, and alarms generation • Investment and planning optimisation
Monitoring and analysis of energy consumption, distribution or production
M2C can simultaneously monitor multiple three-phase measurement points and provide all relevant electric energy parameters. It is based on the four-quadrant power sensors and is capable of monitoring both energy consumption and production, or direct and reverse energy flows. All measured parameters can be accessed in real time, from the one-month circular buffer with 1-second resolution, or from the 5-year circular buffer with aggregated 5 minutes to monthly resolution (average, minimum and maximum values). Measurements can be viewed through a rich web GUI interface, with integrated table, gauge and trend based views from a mobile phone, tablet or a PC. Data can be also accessed through the Modbus TCP and RESTFUL web services, or simply exported to CSV/Excel files.
Monitoring and analysis of power quality
Good power quality is important since it has significant impact on energy consumption, electric devices, their correct operation and lifetime. Power disturbances can be caused by external (lightning strikes, faulty power lines, etc.) or internal factors (faulty equipment, electric discharge, etc.). These disturbances influence equipment, causing its degradation over time, and eventually failure. High-magnitude harmonic voltages are especially harmful and cause damaging effects like:
• Malfunction of control devices, main signaling systems, and protective relays,
• Extra losses in capacitors, transformers, and rotating machines,
• Increased noise emitted by motors,
• Voltage amplification even at a remote point from the distorting load, etc.
Therefore, it is very important to be able to analyse power quality in real time to protect assets and reduce energy consumption. M2C monitors reactive energy, power loss, voltage dips, short circuits, current and voltage harmonics, voltage and load asymmetry and helps utility companies forecast and reduce service-level disturbances in the network.
Power grid load profiling and management
M2C gives complete insight into how much, where and when energy is used. As previously mentioned, local data archive stores load and other profiles for the last five years. By monitoring the medium-voltage grid, it is possible to detect over or under-loaded substation transformers, daily and yearly load trends and act accordingly. Real-time measurements provided by the M2C also enable prompt insights into switchgear status and therefore better management of transformer loads by DMS and/or SCADA systems. This is especially useful in exceptional situations, in the case of faults or maintenance activities. Using advanced machine learning algorithms, it is even possible to determine a specific type of devices connected to the grid based on their consumption patterns. Netico can train such machine learning models if needed in concrete customer cases.
Investment and planning optimization
Managing energy supply in the cost-effective way is what matters the most. The M2C system helps in making investment decisions in the informed way. It will help detect and localise technical and commercial losses and plan accordingly risk management and further grid development.
Automation, real-time monitoring, remote control and alarms generation
The built-in rule engine is used for local and automatic execution of specific tasks like relay control and alarm and event generation. M2C has two relay based digital outputs per measurement point for local control. Real-time alarms for power loss, voltage dips, short circuits, transformer overloads, voltage range fluctuations are sent to the Netico Hive platform, and from there to the mobile phone, e-mail, DMS, SCADA, etc.
Detection and localisation of technical and economic electric energy losses
If M2C units are used as a medium voltage grid system solution integrated with Netico Hive and customer billing application, it is possible to detect and localise commercial energy loses. If integrated with Geographic Information System (GIS) or DMS systems, it is possible to precisely determine technical loses as well.
EDB LV MONITORING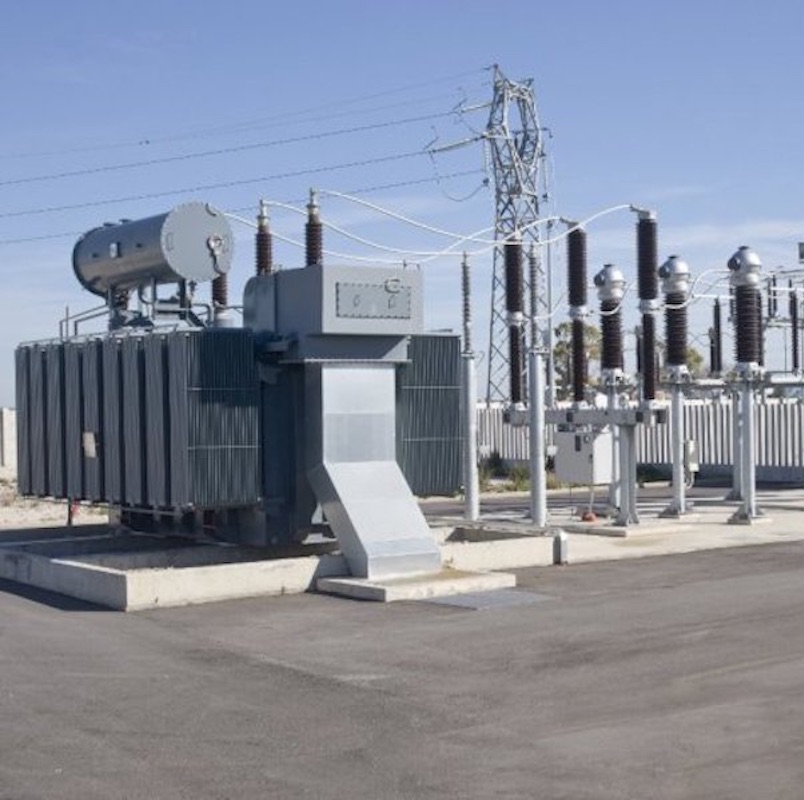 Netico Low Voltage Monitoring system in use at the Electricity Distribution Company of the city of Belgrade in Serbia.
Find Out More